Aaron Broke – Top Tattoo Artist in Detroit
Thank you to Expertise for putting me in the top 16! And thank you to my clients who keep me busy, and to my friends and co-workers for the lessons, critiques, and support! And thank you to Tom Kovak for a place to call home and keeping the lights on!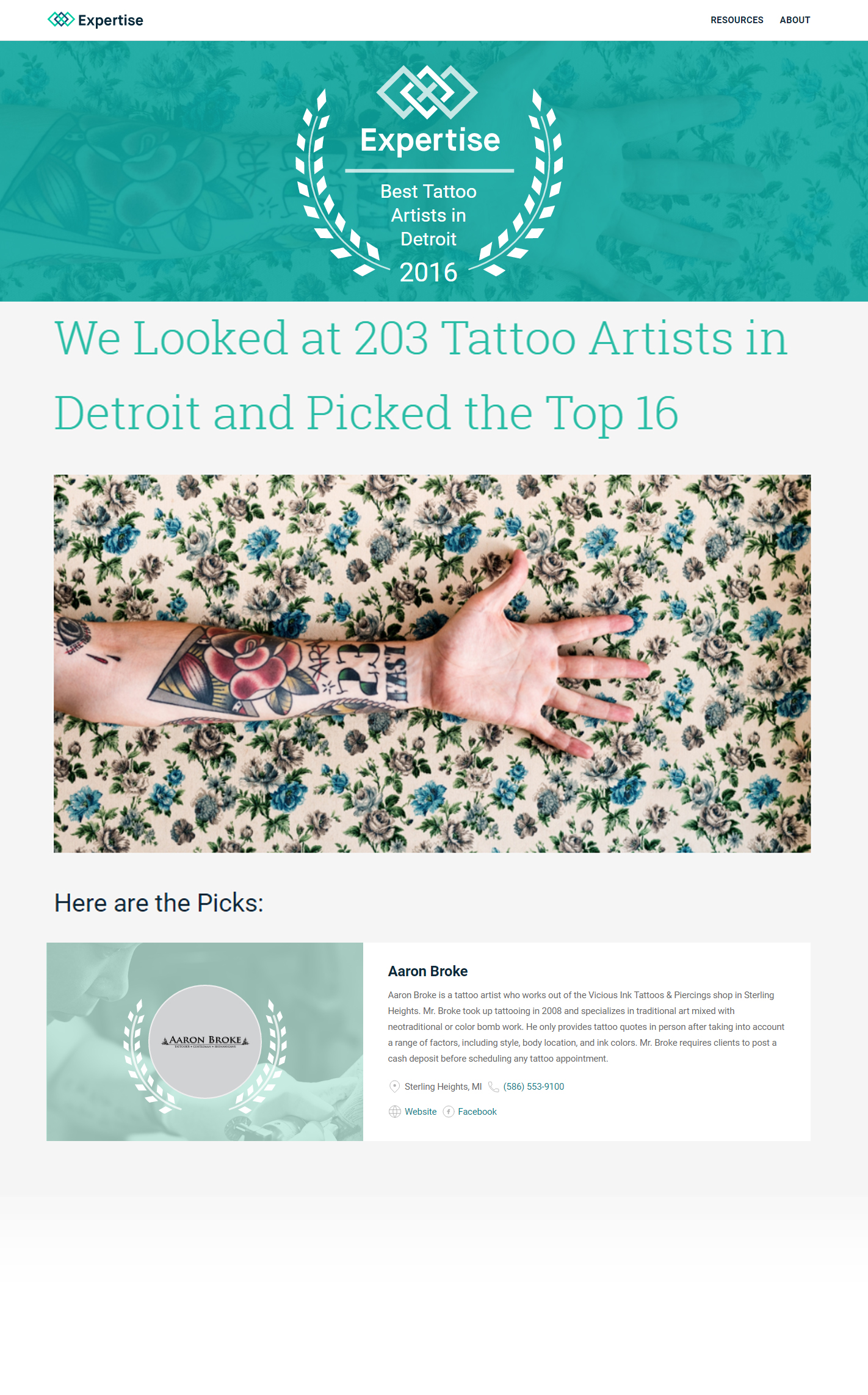 Check Out My New Merch Store!